Hello Reader,
Are you a writing rebel? Someone who likes to break the rules, take risks, or do things just a little bit differently than your peers? Me too, friends.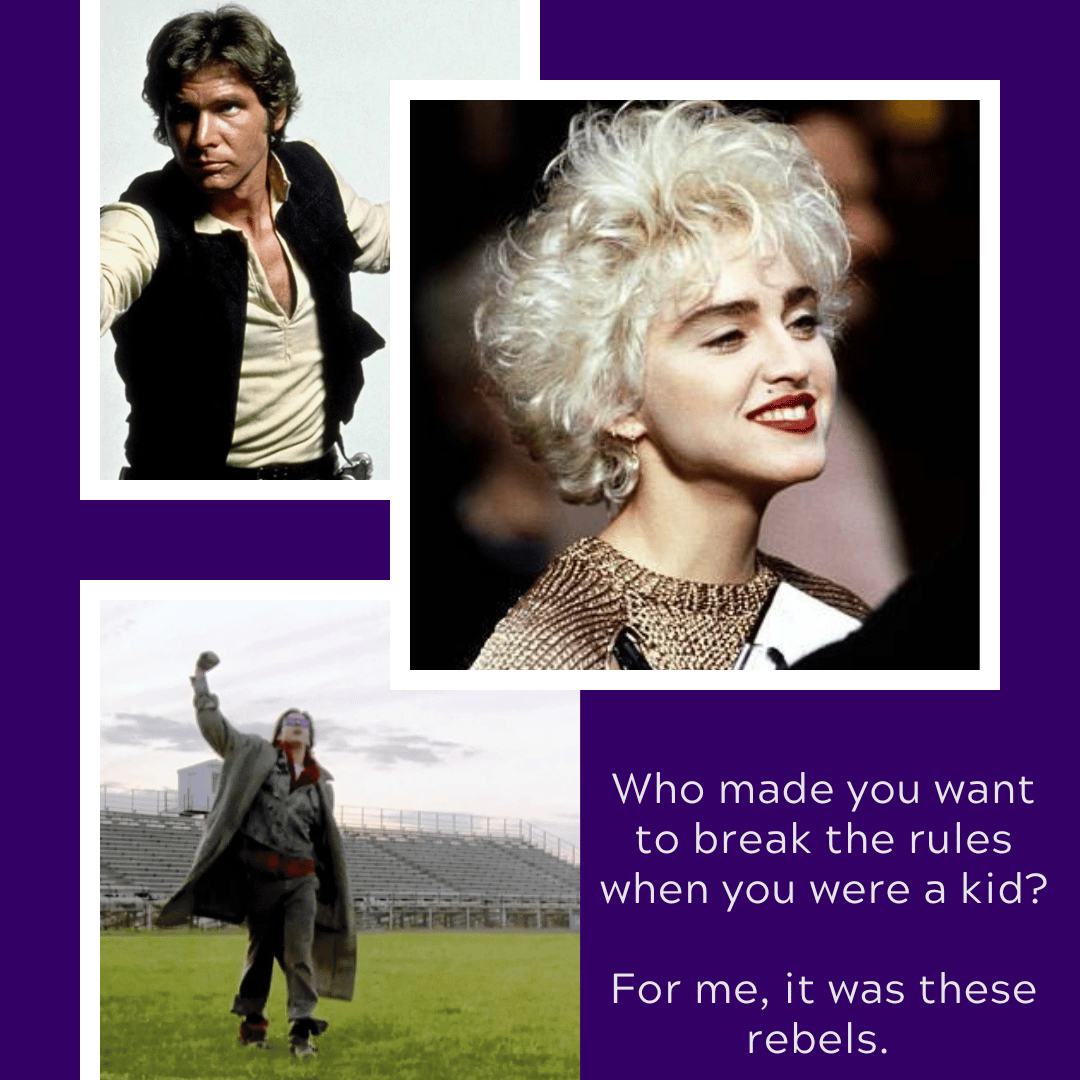 My love of the rebels, the underdogs, the unexpected heroes definitely had its roots in the books and movies that I loved as a kid. Bilbo Baggins, Han Solo, Madonna, even Bugs Bunny--these were all characters who lived by their own rules, and subverted expectations left and right.
As a writer, I'm constantly looking for ways to experiment with new forms, subvert tropes, and surprise the reader. And I'm delighted when I find books that do the same. Whether you yourself like breaking rules in your writing, I suspect you might enjoy a few of my recent reads that break the rules in all the right ways: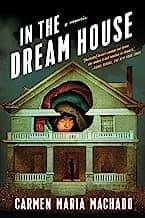 Carmen Maria Machado's stunning memoir In the Dream House is told in a series of vignettes, each of which takes on a different literary device or genre. I was lucky enough to hear her speak last summer about the daunting process of pulling off this deeply personal piece of challenging craft-work and knew I'd love it before I even cracked the cover. Each vignette is titled "Dream House as XYZ" where XYZ is the literary device or genre she's exploring. Perhaps she wouldn't have been able to break the rules in this way if she hadn't gotten so much acclaim for Her Body and Other Parties, her story collection, which is also a stunning and genre-bending. But I'm so glad this one, with its haunting voice and interesting style, made it to the shelves.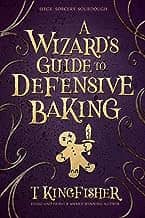 Fourteen-year-old protagonists are in a virtual no-woman's-land when it comes to publishing. Too old for middle grade, too young for YA, the fourteen-year-old rarely gets to take center stage. That's part of the reason why T Kingfisher ultimately indie published A Wizard's Guide to Defensive Baking. Its combination of in-between-aged protagonist and relative low/local stakes world-building made it a hard sell to traditional publishers, but this book is a delight. It subverts the Chosen One trope so common in fantasy literature and its long publishing timeline, as the author points out, made it extra relevant by exploring the theme of abuse of power by law enforcement and the beauty of growing your own sourdough.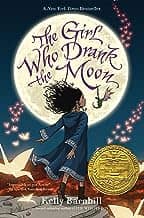 This isn't a new book by any means, but The Girl Who Drank the Moon is one that shows up most often as a potential comparable title for my MG fantasy clients. Unfortunately, it breaks far too many rules far too well to be a good comp title. In fact, I often argue that this isn't even a middle grade book because the middle grade aged character, Luna, isn't really the main character. Her adopted grandmother, Xan, Luna's birth mother, and the young man who helps her escape her imprisonment are the actual main characters and not a one is the right age for middle grade. Still, this book is a delight and one I deeply love in part for its deft hand at rule breaking.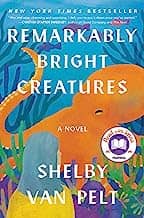 Anyone who has tried to shop a book with a non-human protagonist knows it can be a really hard sell. In fact, outside of middle grade and younger, it's almost never seen. Which is why Remarkably Bright Creatures is so, well, remarkable. One of the primary characters, and my favorite, is, in fact, a Giant Pacific Octopus. He not only interacts with the human characters in the book, but is a key part of solving the family mystery at the center of this heartwarming book.
What rule-breaking books do you love? I'm always looking for new books for my towering to-be-read pile. Let me know here or tag me on Instagram!
Warmly,
Julie
PS - My friend and colleague Eric Bell has a Tuesday night workshop coming up that I think the MG/YA authors in the group might enjoy. He has great story smarts and is great with voice, even if he does claim his jokes are "unfunny." Check out KNoW How for more information.