Hello Reader,
Last week's newsletter about the realities of trying to make a living from creative writing sparked some great conversations. But sharing those harsh realities also made me feel a bit like a little black rain cloud, so I thought I'd come back this week with a little pick-me-up.
Sure, it's nigh-on impossible to make a decent living just from writing. Yes, many folks are balancing day jobs and teaching and all kinds of other non-writing things to make it work. And it can still be a wonderful, worthwhile way to spend your one wild and precious life. Especially when you have a steady stream of inspiration and community to lift you up.
That's what this past week has been all about for me. I've talked before about this, but for my new subscribers: I struggle mightily with Seasonal Affective Disorder (SAD--a truer acronym has never been crafted). That means I spend a great deal of November - February executing a years-in-the-making self-care regimen to keep me getting out of bed in the morning. It's hard. But it's also helped me think about ways to care for myself when other things (like crickets in my inbox or other disappointing publishing news) get me down.
I went into November flying high. I'd just finished a revision of the book of my heart. We had an editor interested in a different top secret project that I really, really love. And I had so many exciting plans for what 2023 was going to bring.
It's now late January and surprise! We haven't heard from that editor (or the second editor who expressed interest in mid December either). I didn't make the long list for an award I thought I had a shot at. The doubts crept in with the eerie ground fog that socks me in here in the Pacific Northwest most mornings in the winter. My energy lagged.
Lucky for me, I had planned a few things for this month to get me through the short, dark days. I read a truly extraordinary book that I'd been saving since I picked it up this past summer. Poet Ross Gay's The Book of Delights absolutely lives up to its name. A series of short essays, written daily over the course of a year, the collection is a meditation on delight, and human nature, and joy. I loved it.
I also had a long-awaited writing retreat scheduled. In fact, I'm writing this missive from a beach bungalow on the Washington coast.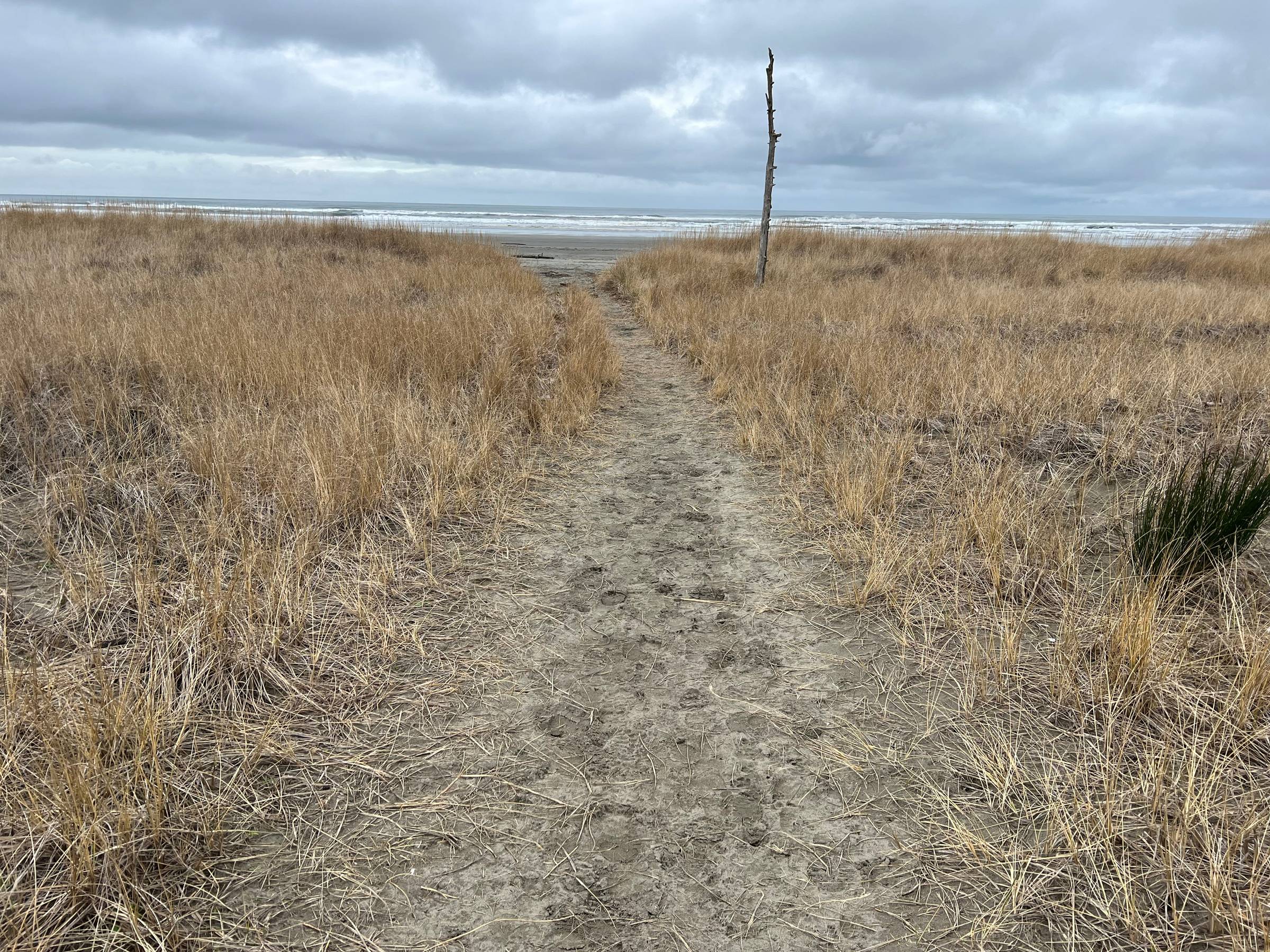 Since one of my favorite people on the planet was flying in to retreat with me anyway, we decided to make a week of it. We met up with another long-time critique partner and visited one of my favorite funky Seattle haunts, one that I used as a setting for a spooky MG short I published last year in Crow Toes Quarterly.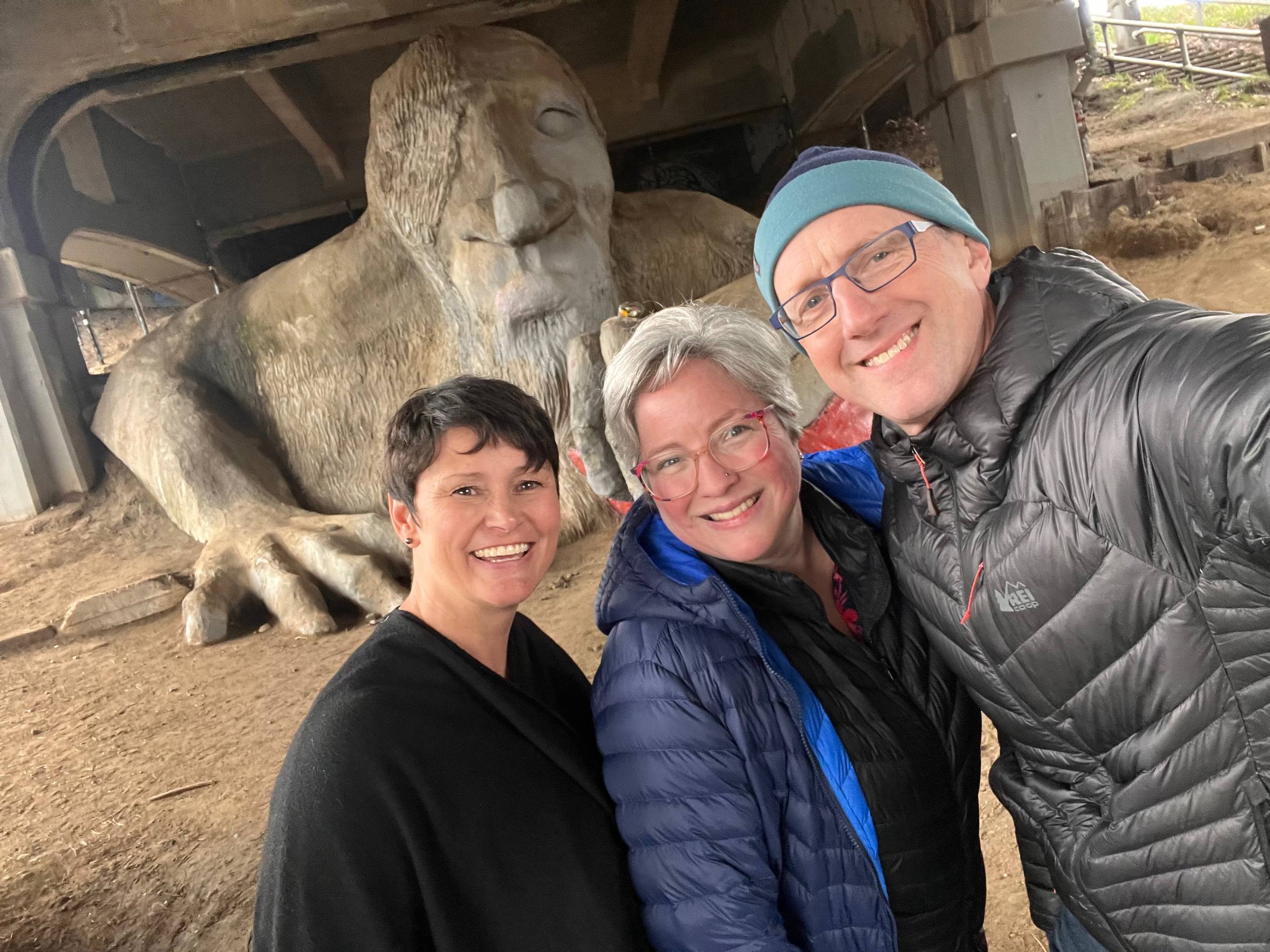 And I got to meet one of my literary heroes, Jewell Parker Rhodes, who is as magical as her amazing books in real life. An added bonus was meeting a social media pal in real life and figuring out that they are even more amazing in person.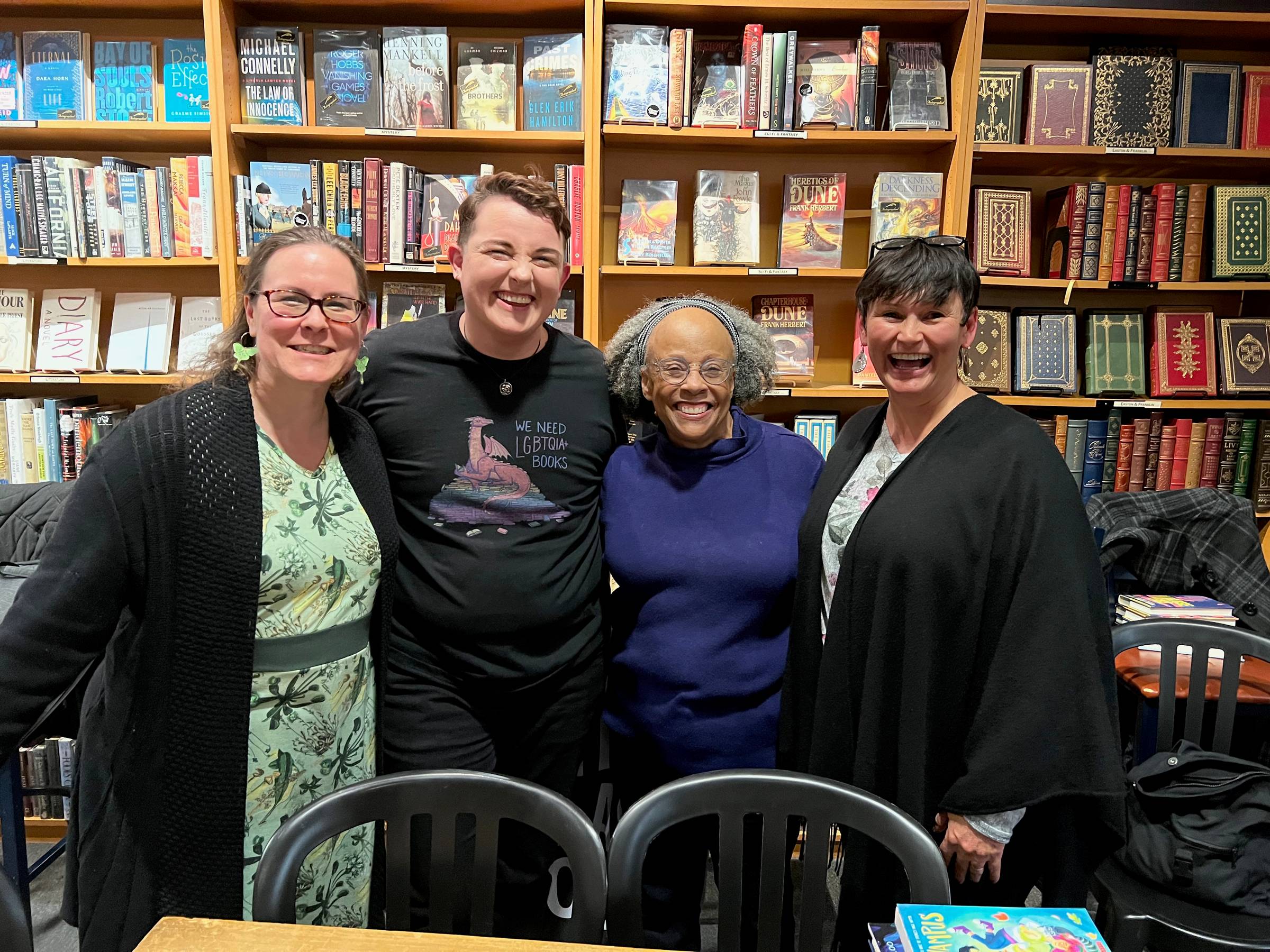 The days are still short and dark. We still haven't heard back from that editor (come on, publishing gods!). But for now at least, I'm less SAD.
Hope you find some ways to refill your creative well this week!
Warmly,
Julie
PS - Last call! The deadline for registering for this round of my free critique partner matching service, CP Meet Cute is Tuesday, January 31. Register here!